Winner, winner, Blucy dinner!
Check out the winners of our Blucy Challege. You, too, can become a winner. Get in to one of our three locations, get a punch card, and get going!
Only the strong and hungry survive! Details below.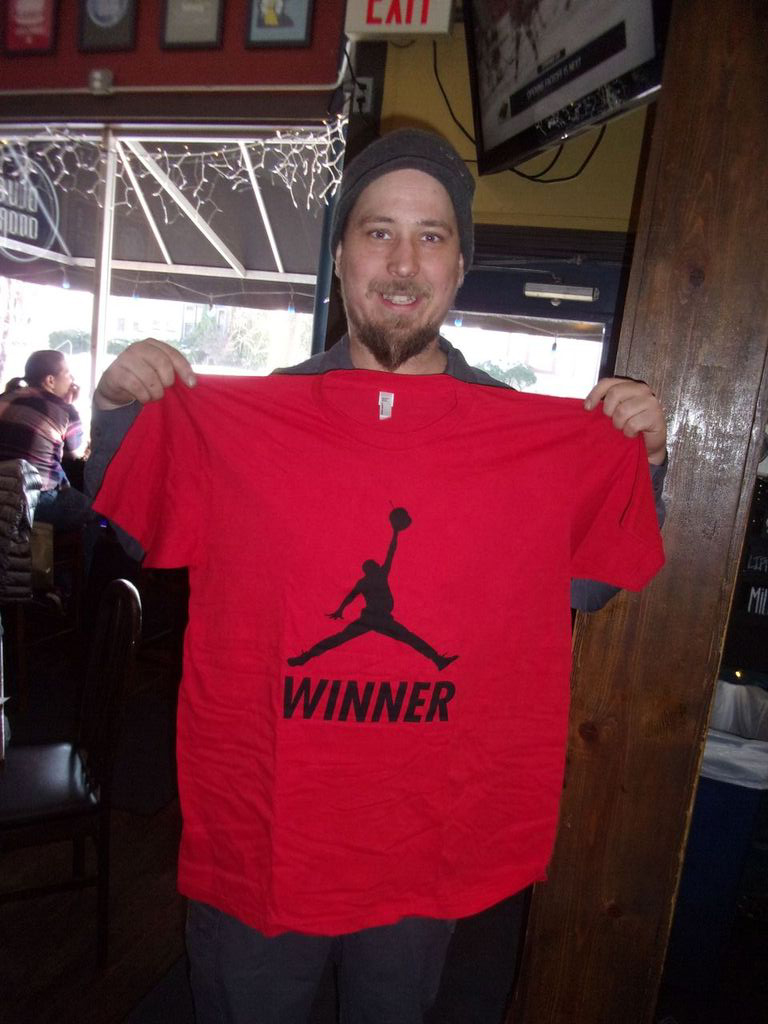 THE CHALLENGE.
Eat 10 Blucys. 5 are mandatory, five are up to you!

ONLY BLUCYS.
You can only receive a punch for a Blucy. A Blucy is a burger stuffed with cheese along with other ingredients in some cases. No BYOs. No Black Bean Burgers. No Jiffy Burgers.

ONE BLUCY. ONE PUNCH.
The challenge is yours & yours alone. You get the punch for the Blucy (or Blucys) YOU ate on your card only.

BLUCY OF THE MOMENT (BOM).
A BOM is valid as a punch only as one of your five 'OPEN' Blucys.

NO CARD. NO PUNCH.
You will receive a punch for Blucys consumed at that time.
YOU GET A WINNER SHIRT!
Sorry, no t-shirt substitutes. You can't buy them. You can only earn them.

INTERNET FAME.
An image of you holding your winner shirt will appear on our website & social media...remaining in the annals of cyber space forever.
DINNER'S ON US.
Your next Blucy plus a side of your choice will be our treat. This Blucy does not count toward your next punch card.
COMPETE AGAN.
Same rules apply to your second challenge or tenth challenge.